Free Fire Faded Wheel Bundle Event Date Price Trick.Free Fire is recognised for launching new player events that claim free rewards. The game is now working with the famed McLaren automobile manufacturer. A new free fire faded wheel with the winning spirit men bundle was released as part of Free Fire x McLaren Collaboration. Let's go and see it out. Let's go.
Free Fire Faded Wheel: Winning Spirit
From 26 July till 1 August, The Free Fire New Faded Wheel Winning Spirit lasts one week.
The Winning Spirit men's package featured as the Grand Prize. The Faded Wheel may found in Free Fire's Luck Royale. There are 10 awards for the Faded Wheel. You can delete 2 prizes from the prize pool when you initially enter the Faded Wheel.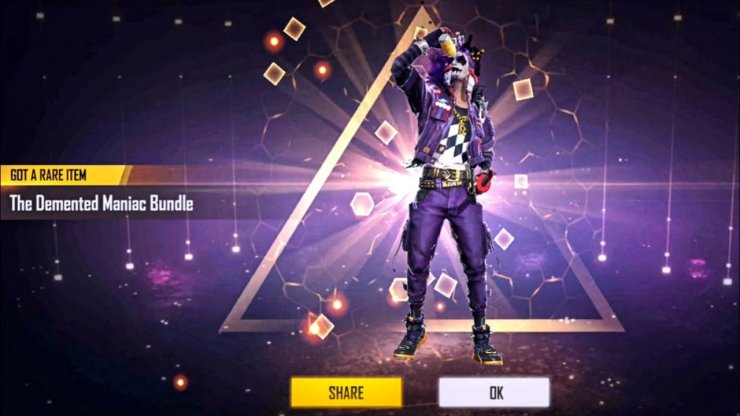 Here is the list of 10 rewards in the Free Fire Winning Spirit Faded Wheel:
Winning Spirit Bundle
The Warrior's Spirit Backpack skin
Sport Car-McLarenRacing skin
Pet Food
Summon Airdrop Playcard 3 Days
Falling Start Parachute skin
Imp-Head Weapon Loot Crate
SwaggerOwnage Weapon loot Crate
Cube Fragment
Diamond Royale Voucher
Also Read:Destiny 2 Trials of Osiris Map and Rewards for July 23 2021
You can start spinning after removing 2 awards from the pool. You will eliminated from the pool the prizes you get. That means that after 8 spins you can collect all the awards. It is free for the first spin. Nine diamonds required for the second rotation. As you rotate more, spinning costs will grow.
Free Fire Faded Wheel Bundle Event Date Price Trick
However, if you are fortunate, the first free spin will give you a decent skin so that there is no use in not trying your luck in this new faded Free Fire Wheel.