BGMI Best 4x Scope Sensitivity.The 4x scope is one of the most difficult scopes to use in Battlegrounds Mobile India. When using this scope in close-range and mid-range combat, newcomers frequently lose the fight and die. You can, however, drill enemies like a GOD-tier player if you have the best BGMI 4x scope sensitivity. Check out the best sensitivity settings and a guide to mastering this scope right here.
Scope Sensitivity Settings for BGMI 4x
4x scopes are intended for mid-range combat in PUBG Mobile and BGMI. Many pro players, however, can master this scope for close-range spraying as well. It's because they have the best ADS and Gyroscope scope sensitivity settings.
Here are the best sensitivity levels for 4x scope in BGMI, similar to PUBG Mobile 4x scope settings.
ADS sensitivity for 4x scope: 25-30%.
Camera sensitivity for 4x scope: 10-20%.
Gyro sensitivity for 4x scope: 210-280%.
You can select a number from these ranges or adjust it based on the quality of your device. For example, if you're playing on a low-end smartphone, turn off the Gyro mode. Then, to ensure the loading speed, increase your ADS and camera sensitivity a little. It ensures that you will not miss the opponent due to a slow loading speed.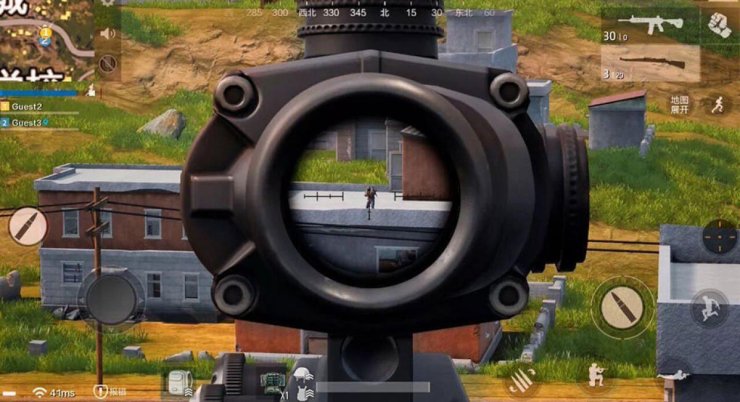 How to Use a 4x Scope in BGMI

Controlling 4x scope in PUBG Mobile and BGMI is difficult. You'll need some pointers on how to use this scope effectively so that it doesn't kill you. In BGMI, master this scope to drill enemies at all ranges.
The best BGMI range 4x magnification
The 4x scope is intended for mid-range combat. It works best with DMRs like the Mini-14, SLR, SKS, and Mk12. To reduce the recoil of the weapon, crouch or lie in a high place. It improves the stability of the scene when you tap or spray with a scope-on. You can drag the aim down to prevent it from choking up to the sky.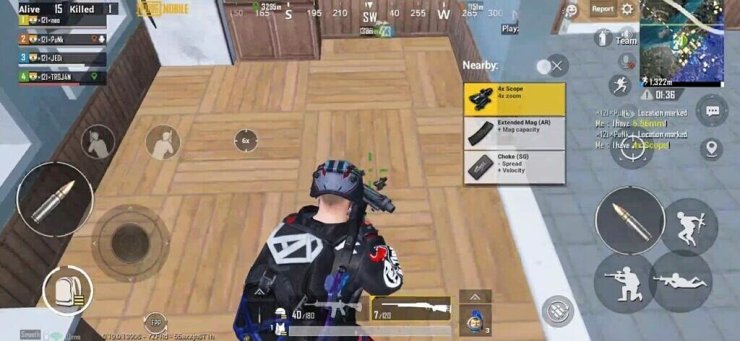 More suitable for single-tap firing mode
Spraying bullets in ADS with a 4x scope in BGMI is extremely dangerous. A 3x scope is recommended for mid-range combat when spraying bullets. You can also lower the magnification of the 6x scope to use it as a 3x scope. It is preferable to use a 4x scope in conjunction with the single-tap firing mode.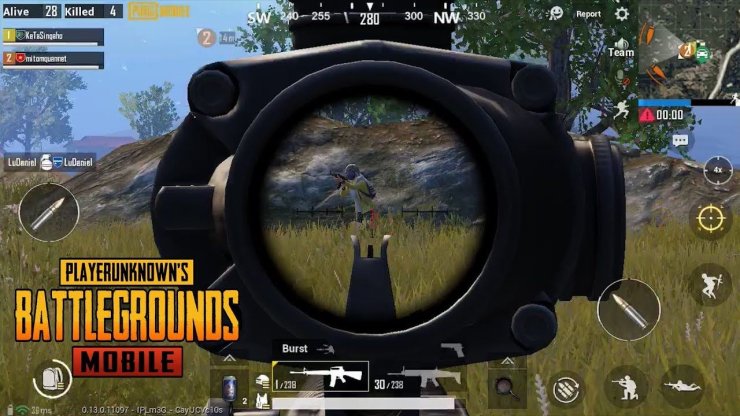 SMGs can be used to spray this.
If you need to aim and spray with a 4x scope, you should use a low-recoil SMG.
Despite its high rate of fire, Vector is an excellent choice for spraying bullets with low recoil. The UMP45 is another good option because of its high accuracy and silence. With a high firing rate, low recoil, and high damage, the MP5K is the best SMG. In BGMI, these three weapons can shoot accurately with any scope.
Worse than 6x magnification
In both PUBG Mobile and BGMI, 4x scope is clearly inferior to 6x scope. If you have a 6x scope, you can lower the magnification to 3x or 4x. Furthermore, 4x and 8x scopes are more difficult to use because they cover the majority of the phone screen when opened. As a result, it frequently causes severe screen shake, especially when you tap quickly or shoot automatically.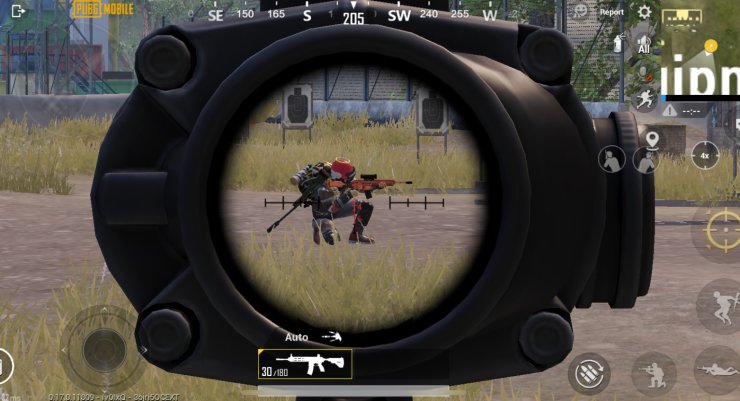 Best BGMI Sensitivity For Android
Android phones and tablets are more popular among BGMI players. Having the best sensitivity for BGMI on Android smartphones gives you a huge advantage in winning every battle and quickly becoming a pro player. Apart from the best sensitivity for 4x scope, here are the best sensitivity settings for BGMI on low-end Android smartphones.
Sensitivity of the camera
When you have the best sensitivity setting, there is no need for the BGMI no recoil sensitivity code. When you use your thumb to view and spot enemies around you, camera sensitivity is important. The recommended camera sensitivity of a Chinese pro player is provided below.
ALSO READ:Free Fire Headshots Sensitivity Settings For Realme 7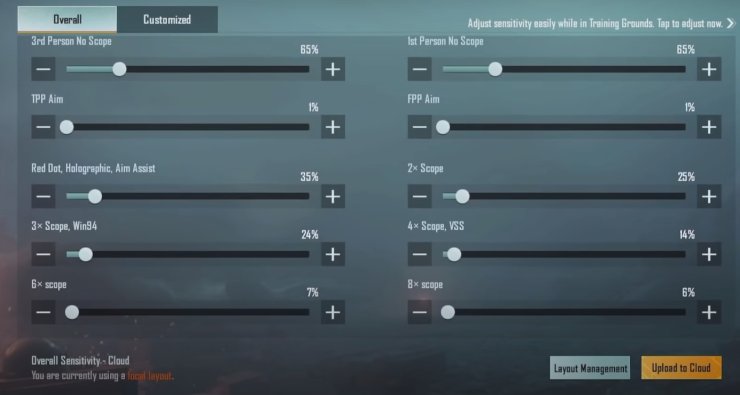 Sensitivity to ADS
In combat, especially close combat, ADS sensitivity is critical. If you can't control the aiming point and the gun barrel, your opponent will have a chance to kill you. As a result, having the best ADS sensitivity is critical.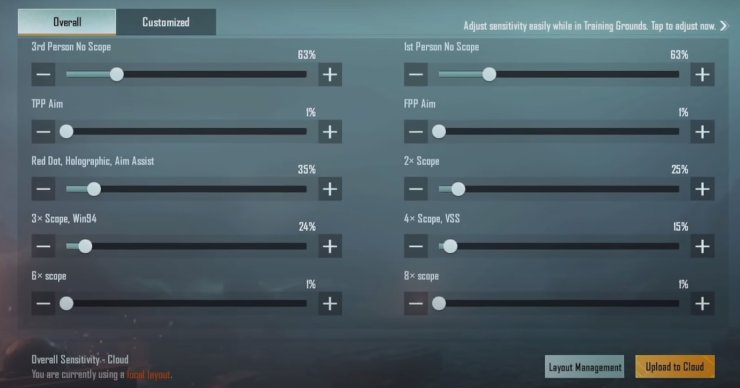 Gyro Sensitivity
Gyro players must develop muscle memory and optimal sensitivity for various scopes. It aids Gyro players in controlling gun recoil, especially when using low-accuracy ARs like the Beryl M762 and AKM.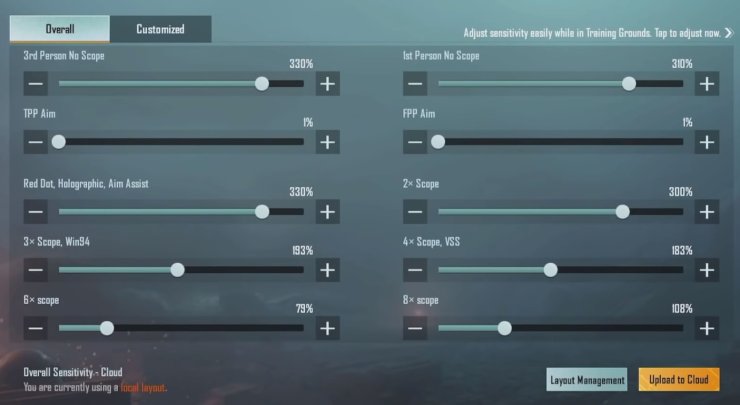 These are the best pro gameplay tips and BGMI 4x scope sensitivity. When you master this scope, you will be able to play effectively in all ranges and situations.
BGMI Best 4x Scope Sensitivity