Codes For Sonic Speed Simulator 14 August 2022. The Roblox platform has recently grown in popularity. Because most Roblox games are based on well-known franchises, this is the case. Now it's time for everyone's beloved Sonic the Hedgehog franchise to take the stage. Players must sprint on numerous tracks, gather rings, and do various feats in Roblox Sonic Speed Simulator. In addition, we shall discuss the game's codes in this tutorial.
Sonic Skins For Free On Roblox Sonic Speed Simulator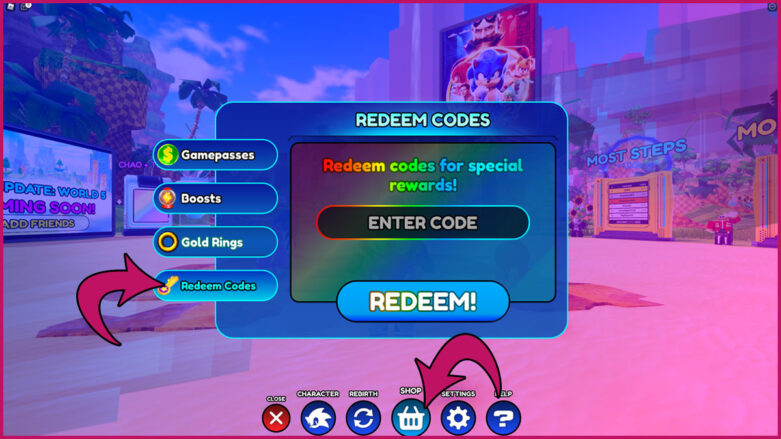 Sonic Speed Simulator, like other Roblox games, features codes. They can be used to obtain new skins. Players can use these Codes to expand their gameplay by visiting the developers' web pages.
Because Sonic Speed Simulator is a very new game, there aren't many Codes available yet. The developers, on the other hand, have already begun releasing Codes. Only one Code is active in May 2022
Codes For Sonic Speed Simulator 14 August 2022
thumbsup—Redeem for a Bloxian Chao (New)
thankyouchao—Redeem for a Gratitude Chao (New)
40kThankYou—Redeem for free rewards
soniccentral—Redeem for the Amy Chao
Amazing35—Redeem for free rewards
25k—Redeem for a Boost
Also Read:How To Play Roblox Sonic Speed Simulator
Riders – A new epic free Riders Sonic skin will be available to players.
You must follow a few simple steps to redeem this Code and receive a new skin. To begin, open Roblox Sonic Speed Simulator. Then open Shop from the Settings menu. The Redeem Code option should be found in the Shop. After selecting this option, you must enter the Code. Finally, you must press the Redeem button. When you return to the game, you'll be able to use your new skin.
We hope that developers will continue to provide new skins and codes in the future. In the meantime, you can browse our website for other Code-based guides.